Billy Bush: "Everyone At NBC Knew About The Infamous Tape"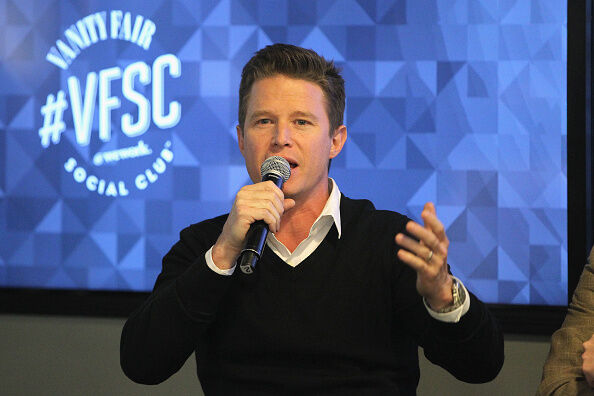 Billy Bush thought he was safe when that infamous "Access Hollywood" tape that featured then-presidential candidate Donald Trump using vulgar language toward women surfaced. After all, everyone at NBC knew about it, and he didn't think it would be "weaponized" against him.
As the new host of "Extra" explained to Gayle King, "I was told that, 'You're good. Don't worry about it. It's not you. You didn't say anything.'" But two days later, he was fired from the "Today" show. And pretty unceremoniously, too. "It was leaked on a Friday," Bush says. "And then Sunday morning, I walked out that door, right over there, with my bags to go back to work. And the driver said, 'I'm sorry, they've canceled the car.' I said, 'Oh, that must be a mistake." It wasn't.
Several sources claimed that a staffer leaked the tape to get in Matt Lauer's good graces because he "didn't like" Bush and to derail Trump. As we now know, while the tape did get Bush fired, Trump still ended up in the White House. And Matt later got fired over sexual misconduct allegations. You can see Billy's full chat with King on today's edition of "CBS This Morning."
Source: Page Six

Len Berman and Michael Riedel in the Morning
Len Berman and Michael Riedel in the Morning.
Read more