NJ Police Chief Finds Source of Mysterious Music Along Delaware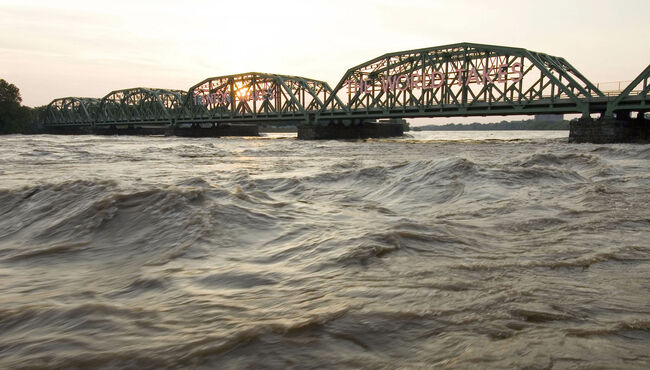 Residents in two states are grateful to one New Jersey police chief who took it upon himself to find the source of loud music that had been annoying residents of several NJ towns along the Delaware River since October.
The music was cranked up again after dark on Christmas Eve, and just like in October, residents of towns like Penns Grove, Carneys Point and Pennsville called 911 to complain.
But operators said there was nothing they could do because the source of a music was apparently outside of their local jurisdiction, reports The News Journal.
That's when Penns Grove Police Chief John Stranahan decided to investigate himself. Believing the thumping bass sounds were coming from Delaware, Stranahan crossed the bridge and let his ears lead him to Wilmington.
"It is just so loud," he told The News Journal. "It literally sounds like there's a car outside your house."
He said that every few blocks we would pull over, get out of his car and listen.
After some time, the chief arrived at a skate park at the junction of the Christiana River and Brandywine Creek. There, four vehicles and a group of men were gathered around a van pumping music out of a massive sound system that was facing the Delaware River.
The chief says the men "panicked" and took off when they saw his car approach. While he didn't get a good look at the men, he says he was able to record two license plate numbers and snap some photos.
But he still got a big break in a months long nuisance. If residents hear the music again, Stranahan says local authorities know where to go.
Photo: Getty Images