Return of Missing Dog Helps Family Continue to Heal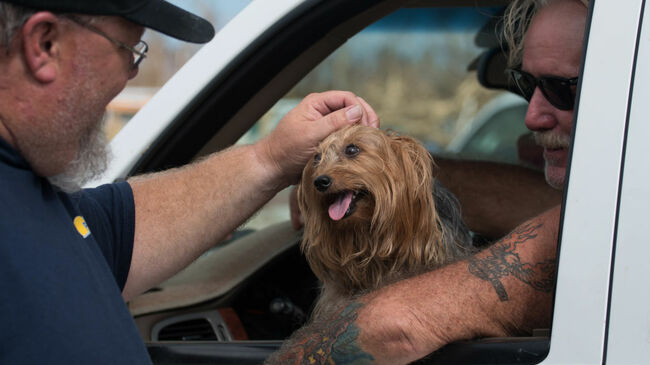 A heartwarming reunion took place in Canarsie Brooklyn yesterday after a pet owned by a 16-year-old girl who died in a gun accident was returned to her family after being missing for 18 months.
The victim's father Lesmore Willis told the New York Post that he believes the spirit of his daughter Zion is responsible for bringing the dog back home. Willis said, "I think Zion brought him home, that's where he belongs, here with us."
The missing 5-year-old dog "Sinatra" somehow made his way down to Tampa Florida, where a family found him and tracked down the Willis family to arrange the reunion.
After some wheeling and dealing the family was able to convince a family member who lived in the Tampa area to drive the pooch back to NYC.
When the car pulled up after a 1,200 mile drive and the family saw "Sinatra" for the first time in 18-months they couldn't believe how calm the dog acted. "Sinatra" simply jumped out of the car door and walked right into my arms," said Willis choking up.
Photo Credit: Getty Images