Dog Attack In Long Island Brings Litigation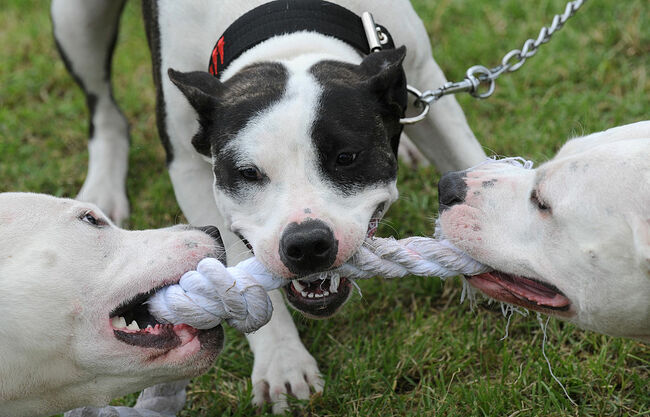 Tom Doherty and his wife Corey are suing Peter Connolly after his three pit bulls jumped their backyard fence and allegedly attacked and killed the couple's two Chihuahuas, Remy and Bentley.
"They killed Remy while she was in [Corey's] arms," said Doherty. Corey who was four-months pregnant at the time of the attack was bitten on her hand and arm trying to protect the two, ten-year-old pooches.
The attack which took place in Rocky Point, Long Island, happened just a week after the pit bulls allegedly attacked a young mother who was out walking in the neighborhood.The dogs also mauled a dog described as a boxer-mix who was roaming the park unattended according to an article published in the New York Post.
Mr. Connelly and his lawyer did not release a statement on the lawsuit.
Just a month prior to this attack five people were injured when they were mauled by pit bulls in the Bronx near the Pelham Parkway and Lurting Avenue in Morris Park. The five victims who ranged in age from 15 to 45-years old were taken to Jacobi Medical Center with non-life-threatening injuries.
Photo Credit: Getty Images