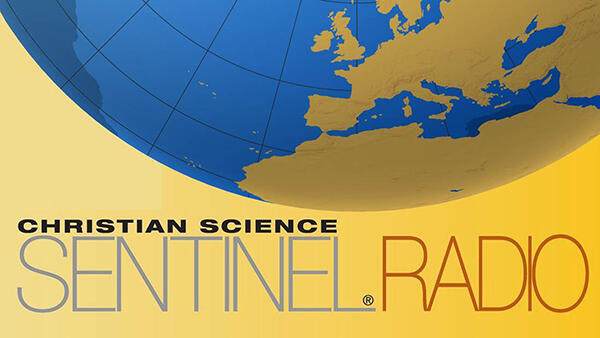 About this program
Each week on Sentinel Radio, you can hear people from all walks of life tell how they're attaining better health and happiness, freedom from anxiety and stress, and rejuvenated lives through prayer.
The spiritual practice that has restored health to these people, and continues to help them find employment, success, purpose and spiritual uplift is fully explained in Science and Health with Key to the Scriptures. This remarkable book, written by Mary Baker Eddy in 1875, makes practical the scientific and spiritual laws behind the teachings and healings of Christ Jesus, and is read daily, together with the Bible, by many around the world.
The Christian Science Monitor, a highly respected, award-winning international news organization, was founded by Eddy in 1908. The Monitor reports on world events with an aim to bless all mankind, and is available in print and on-line. The Monitor is often read and quoted by members of government, radio broadcasters, and many others who share a desire to understand and pray about the difficult issues facing our world.
To learn more about Christian Science activities in the greater New York area, visit www.csnyc.com. Here you will find listings of church and Sunday school hours, Reading Rooms where you can find inspiration and purchase books and magazines, and special events in the tri-state area. To discover more about Christian Science, visit www.christianscience.com. This comprehensive site answers many frequently asked questions.