Brad Pitt Shows Up To Jennifer Aniston's 50th Birthday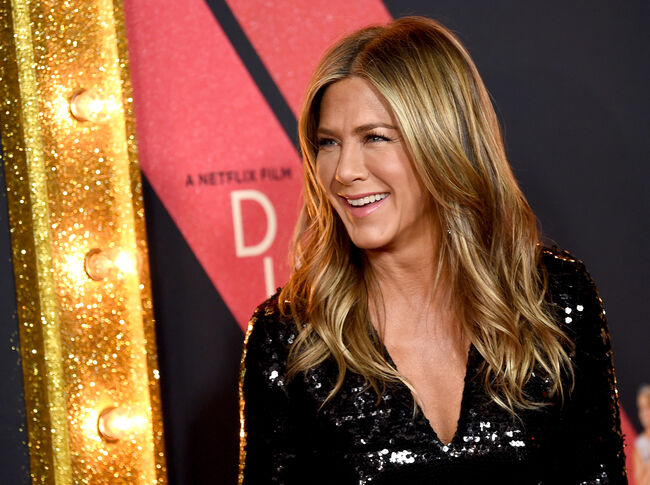 This is sure to get the rumor mill rolling into overdrive. As  Jennifer Aniston  celebrated her 50th birthday over the weekend, her star-studded birthday bash at the Sunset Tower Hotel in Los Angeles, California had a very special guest. Everyone was there,  Ellen DeGeneres ,  Gwyneth Paltrow ,  Reese Witherspoon ,  Kate Hudson, Leonardo Dicaprio ,  Katy Perry  and  Orlando Bloom,George Clooney  and  Amal Clooney …oh, and her ex,  Brad Pitt.
Forget  on-and-off rumors  that he's currently dating  Charlize Theron –  the actor reportedly rode up to the party solo in a black Escalade, making sure to dodge the paparazzi. In fact, all they got was a sort of confirmation with the back of his head.  That fits with reports of late  that have the former couple becoming friends again Pitt's divorce from  Angelina Jolie  drills on.
Of course, there are also the  rumors that Jen kept love notes from Pitt...and that somehow, that had a hand in her split from  Justin Theroux .  We're not sayin...we're just sayin...
Source:  The Blast
Photo Credit: Getty Images

Len Berman and Michael Riedel in the Morning
Len Berman and Michael Riedel in the Morning.
Read more