NJ Developer Tried to Sneak Extra Floor on Top of Building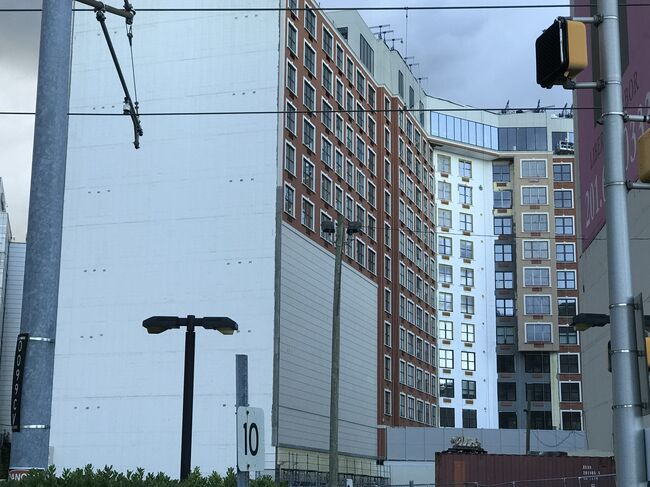 Real-estate developer Peter Mocco will pay one of the largest construction-related fines in the history of Jersey City after deviating from city-approved plans for a new apartment building near Liberty State Park.
The new construction, 333 Grand Street, was built using materials banned by the area's zoning laws and included and additional story that was never approved by the city planning board.
Mocco appeared before the board last week seeking "deviations" from the redevelopment requirements for the Liberty Harbor North area. While the board approved the deviations, the city informed Mocco and his partner Jeff Zak that they would be fined $582,000 and ordered to remove the extra floor they added to the top of the building.
Jersey City Mayor Steve Fulop said the fine was one of the largest the city had ever issued to a developer.
Activists said they were disappointed with the city's eventual approval, telling The Jersey Journal that the decision undermines the board itself and signals to other developers that they can break the rules and simply ask for forgiveness later.
One board member, Arnold Bettinger, blamed city officials for not noticing sooner that Mocco was making unapproved changes during construction.
333 Grand Street isn't even the first time Mocco has circumvented the city to add stories to a building in Jersey City without permission.
Five days before the planning board approved deviations at 333 Grand Street, it denied Mocco's other project at 245 Newark Avenue.
A community group there said Mocco built that building with two extra stories.

Len Berman and Michael Riedel in the Morning
Len Berman and Michael Riedel in the Morning.
Read more