Stretcher Mishap Leads To Paramedics Suspension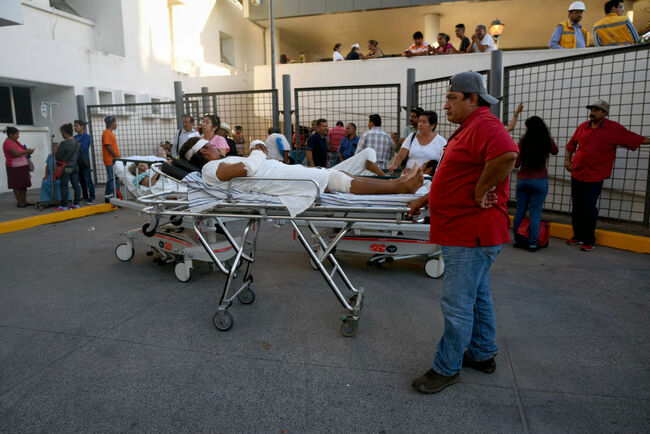 Damion Gilbert was fatally wounded early this morning after getting stabbed twice in the torso during an argument on Dekalb Avenue in the Bronx. Gilbert was still clinging to life when EMT's arrived on the scene and began trying to stabilize him.
After assessing the seriousness of the Gilbert's injury the paramedics quickly loaded the teenager onto a stretcher and began wheeling him to the ambulance. As one of the technicians reached for the ambulance doors, the stretcher gave way and the young man nearly fell off of it. One of the EMT's was able to grab the victim by the arm just before he hit the ground and secured him to the stretcher for transportation to the hospital.
Gilbert died an hour after reaching Montefiore Medical Center. The EMT's who treated Gilbert at the scene are currently on restricted duty until the FDNY can review the situation.
The suspect in the stabbing is still on the loose. The NYPD is canvassing the area and asking local businesses to supply surveillance footage in hopes it will help identify the man.
According to an article published in the New York Post, Gilbert's home was only 2 miles from the scene of the crime.
Photo Credit: Getty Images