Personal Trainer Accused of Sexual Abuse and Forcible Touching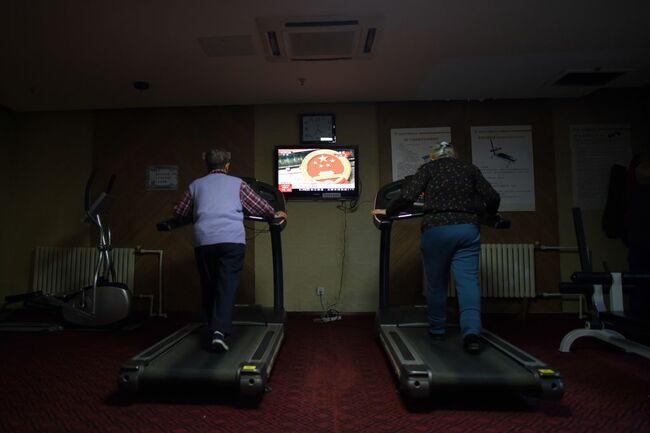 Ray Wallace, the owner of the New York health club FIT RxN was arrested and taken into custody this morning after three female customers complained to authorities that Ray had allegedly touched them in a sexual manner after they told him to stop.
The alleged sexual assaults include grabbing, smacking, squeezing, biting women's buttocks and forcible kissing.
Victim Nicole G. who signed up for 10 personal training sessions with Ray left a review of the gym on Yelp that stated, "I felt great when the workouts started the gym was clean and the workouts were very organized. But after the 4th session, Mr. Ray started making comments like, 'Your butt is amazing. I'm going to make it amazinger, Booty by Ray.'"
The harassment allegedly worsened when the gym rat allegedly started jiggling and smacking the woman's butt. The final straw came when Mr. Ray asked Nicole G. to pose for a photo with her facing a wall before she could turn fully around Mr. Ray bit her on the butt and then kissed her on the mouth.
Another woman who gave the name Carrie W. was quoted in the New York Post saying that Mr. Ray touches her inappropriately and makes her so uncomfortable she makes it a point to go to the gym when he isn't there.
Ray Wallace was booked in Manhattan on forcible touching and sexual abuse charges.
Photo Credit: Getty Images