Two of America's Best Beaches Are Closer to New York City Than You'd Think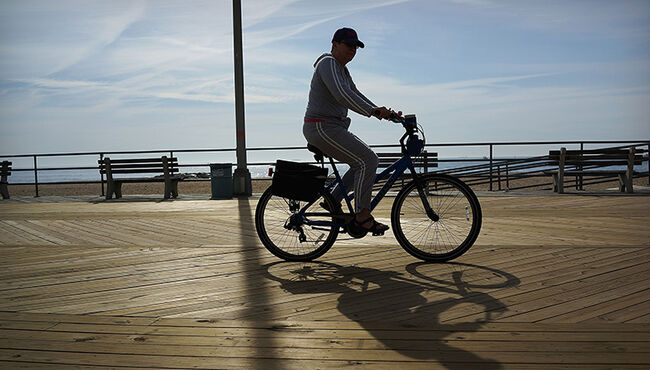 New Yorkers don't have to get on a plane to visit the second and third best beaches in the United States, just the Garden State Parkway or I-495, according to Money magazine's 2018 best beaches in the U.S. and world list.
Asbury Park, NJ, and Sag Harbor, NY, have been named the second and third best beaches, respectively, in the United States, beating out dozens of tropical locales with their classic small town charm, local history and the number of easily walkable nearby activities.
"Asbury Park offers the classic combo of beach and boardwalk," says the article, which goes on to highlight town's "host of nearby family-friendly activities," like arcades, a spectrum of fast and fine dining and several live music venues.
Money specifically points out New Jersey's legendary Stone Pony with its annual Summer Stage, which hosts concerts almost nightly just paces from the boardwalk. While you can't see the show if you're not a ticketed guest, you can certainly hear it for free from the beach!
Sag Harbor, New York, came in at number 3 for its lesser crowds, charming "family-owned groceries, antique stores and art galleries" and "laid back vibe." Money also cited Sag Harbor's place in U.S. history and popularity with celebrities as positives, though the average cost of a week there for two is over $1,000 more than Asbury Park.
For New Yorkers, Asbury Park is just over 55 miles and a little over an hour south of the city. Sag Harbor is about 100 miles away on eastern Long Island, and it'll take you over two hours to get there from Manhattan.
Read more here.
The magazine said the list was compiled as its researchers weighed thousands of data point about more than 250 popular beaches across the world.
The number 1 ranked beach in the U.S. was Pompano Beach, Florida, thanks to its year-round sunshine, warm waters and low cost of food and lodging.
Photo: Getty Images