Parents of 6-Year-Old Assault Victim Sue School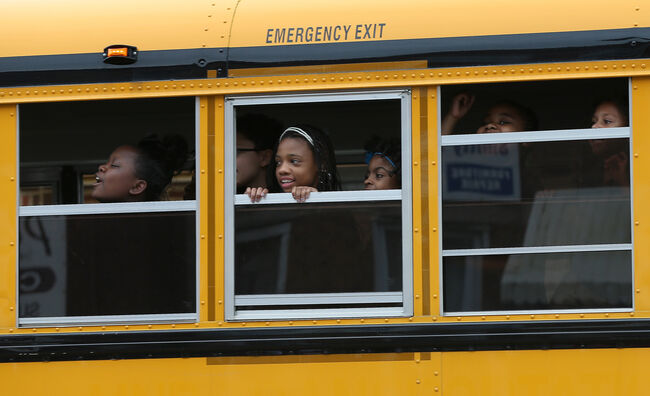 An alleged attack by a Harlem school aide with a history of assaulting students has landed the New York City Public Schools in court after a 6-year-old boy was injured when he was dragged off a school stage.
The victim's mother, Bernadette Torres, is not suing the school aide, identified as Mr. Kaseem Gordon but instead has brought a 10 million dollar lawsuit against the NYC public schools, the Department of Education, and Mr. Gordon's employer, Partnership with Children.
Ms. Torres said she noticed her son had a ripped shirt when he came home from school. Torres inspected the shirt and saw that the boy had deep scratches down his torso. Torres asked her son how the injuries happened and the boy told his mother, "An adult with a green shirt and a beard grabbed him and dragged him off the stage at school."
When officials reached Mr. Gordon via the phone he told investigators that he was cleared of all wrongdoing on the incident, and on good terms with the Partnership. Gordon who has been suspended since the alleged assault has been accused of pushing, smacking and aggressively grabbing elementary school student in the past.
Partnership with Children released a statement to the New York Daily News that said, "We are committed to the health and well-being of children, and a situation like this pains us very deeply. We take matters like this very seriously but have not had an opportunity to review the complaint yet."
Photo Credit: Getty Images